SHD System-Haus-Dresden GmbH
What was your starting point?
We had previously been using a solution from a different vendor, but its function range was limited to the analysis of actual figures. That solution didn't provide us with adequate support for our business planning.

What are your highlights?
Corporate Planner has won us over with its planning functions, which are well thought out from a business point of view, as well as its clearly structured data storage and preparation. The modern web client provides us with great flexibility.

What lessons have you learned?
For consistent, structured business planning throughout the company and for efficient analyses of the business development in all departments, a web application that's easy to learn is extremely important.

About SHD
Since its foundation in 1990, SHD has developed into one of the market leaders in the fields of IT infrastructure and process digitization. In particular, the support and managed services associated with these topics are among SHD's key strengths. The company has also established itself in the market as a manufacturer of products for monitoring, documenting and managing IT architectures and processes.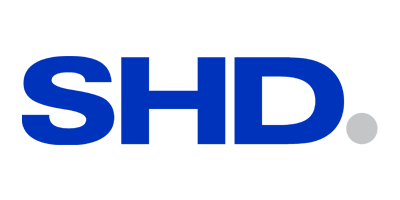 Industry: IT and telecommunications
Sites: Dresden (Saxony)
Employees: 160
Solution(s): Financial Planning, Cost Management, Liquidity Management, Operational Management
"Corporate Planner efficiently aggregates our business figures for short and medium-term business management. We use the solution to identify important financial KPIs and to analyse their development for our business planning. The integration of our ERP application gives us quick access to data from our source systems."
Falk Ambos
Managing Director